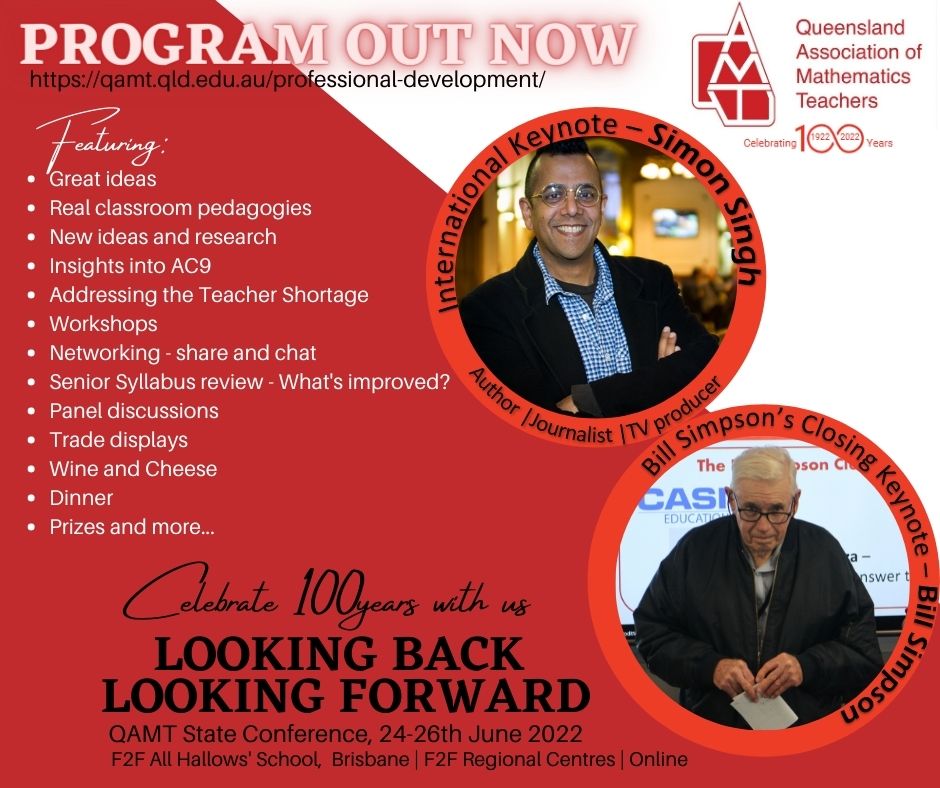 We are excited to announce our exciting program for 2022 soon.
Including keynotes:
Simon Singh – popular British author, journalist and TV producer, specialising in science and mathematics.
Bill Simpson – Life member, long standing QAMT supporter and name sake of the Bill Simpson Closing Plenary.
Be part of the celebration looking forward and looking back on mathematics education in the past and future 100 years.
Register here for F2F/Hybrid  and here for online only