to our quarterly eNewsletter
Become a Maths Active School
Gold Maths Active Schools: St Patrick's College, Townsville, Jindalee State School, Chevallum State School, Glenmore State High School,  Toowoomba Grammar School,  Brisbane Boys' College, Moreton Bay College, St Rita's College, Yeronga State High School, Rosewood State School and Brisbane Grammar School. Silver Maths Active School: King's Christian College and Bronze Maths Active School: Hill Crest Christian College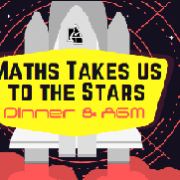 Maths Takes us to the Stars Space .. the final frontier.…
http://qamt.qld.edu.au/wp-content/uploads/2019/05/agm-dinner.png
181
600
Gaynor Johnson
http://qamt.qld.edu.au/wp-content/uploads/2017/02/QAMT_logo_red-300x170.png
Gaynor Johnson
2019-05-25 13:05:41
2019-06-10 17:29:09
2019 AGM & Dinner 23 August 6pm
Quiz dates and Registration for 2019 Year 5/6 and year 7/8…
http://qamt.qld.edu.au/wp-content/uploads/2019/04/78quiz-pic.png
686
483
Gaynor Johnson
http://qamt.qld.edu.au/wp-content/uploads/2017/02/QAMT_logo_red-300x170.png
Gaynor Johnson
2019-04-05 15:53:45
2019-06-03 03:04:48
Year 5/6 and 7/8 Maths Quiz 2019
QAMT's partnership with AAMT will ensure this conference has unique professional learning opportunities for all Queensland mathematics teachers. You will have the chance to engage with peers from around Australia and internationally. Gain exposure to both strategic mathematics education issues as well as practical learning that you can use in your classroom.
http://qamt.qld.edu.au/wp-content/uploads/2017/02/aamt_logo_whiteborder_50mm_300dpi.png
591
591
Gaynor Johnson
http://qamt.qld.edu.au/wp-content/uploads/2017/02/QAMT_logo_red-300x170.png
Gaynor Johnson
2018-11-28 12:58:09
2018-12-13 10:37:58
AAMT Biennial Conference 2019: Why Maths?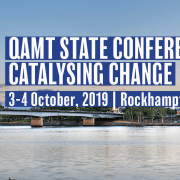 The QAMT State Conference is going regional! In 2019, the conference will be held on 3-4 October at Emmaus College in Rockhampton. We look forward to seeing you there as we explore the theme of Catalysing Change within both primary and secondary learning throughout the state.
http://qamt.qld.edu.au/wp-content/uploads/2018/11/Screen-Shot-2018-12-06-at-1.32.42-pm.png
764
1578
Gaynor Johnson
http://qamt.qld.edu.au/wp-content/uploads/2017/02/QAMT_logo_red-300x170.png
Gaynor Johnson
2018-11-03 13:45:15
2019-04-16 15:22:20
QAMT State Conference 2019: Catalysing Change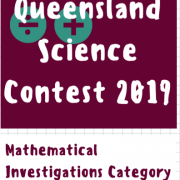 The Mathematical Investigation category of the Qld Science Contest is sponsored by QAMT & the bursary is awarded & judged by a QAMT representative
http://qamt.qld.edu.au/wp-content/uploads/2018/07/Screen-Shot-2019-02-08-at-2.39.00-PM.png
582
396
Gaynor Johnson
http://qamt.qld.edu.au/wp-content/uploads/2017/02/QAMT_logo_red-300x170.png
Gaynor Johnson
2018-07-01 22:21:13
2019-06-04 00:04:48
Mathematics Investigation Category, Qld Science Contest & MTQ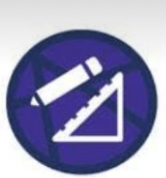 19th November Senior Maths Day
http://qamt.qld.edu.au/wp-content/uploads/2018/09/Screen-Shot-2018-09-14-at-7.19.00-am.png
178
166
Gaynor Johnson
http://qamt.qld.edu.au/wp-content/uploads/2017/02/QAMT_logo_red-300x170.png
Gaynor Johnson
2018-07-01 17:45:06
2019-03-29 14:35:36
Senior Maths PD Day 28 November 2019